Home
How to use the OpenURL-Resolver of my library
---
Goal: These instructions help you to connect your PUMA user profile with your library's URL resolver. This way all URLs, also in publications, can be resolved via your library.
Prerequisite: You have to know the URL of the library OpenURL-Resolver. You can ask your librarian or you can open this URL in your library's/university's network: find out the OpenURL-Resolver.
You will get the following output (as an example):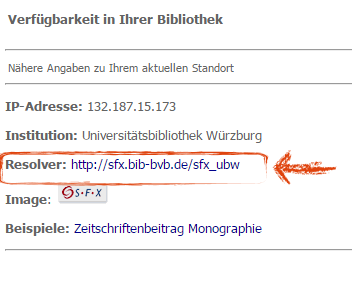 If you know the resolver's URL, complete the following steps: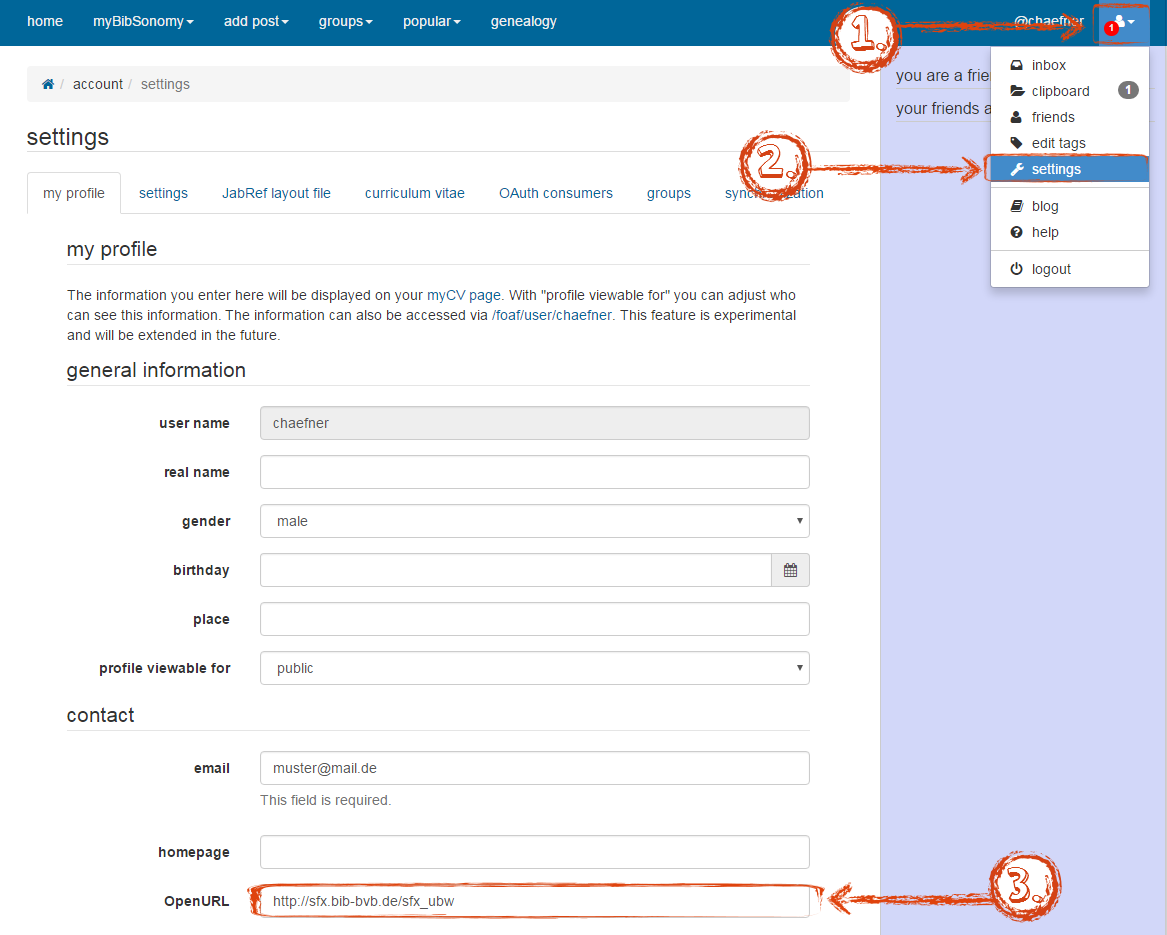 Open your "personal menu" in the right main menu.

Click on "settings".

Under "contact", enter the URL-Resolver's URL into the field "OpenURL".

Click on "save changes" at the end of the page.
---
Click here to go back to beginner's area and learn more about the basic functions.