Home
The clipboard
---
The clipboard allows you to collect publications easily. You can collect your own and third-party-entries.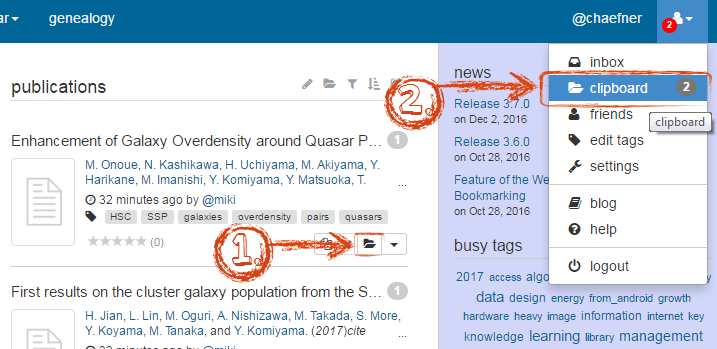 How to use the clipboard:
Every publication has a toolbar next to it. Click on the symbol with the black folder ("add this publication to your clipboard").

The publication is now stored in your clipboard. To view the clipboard, click on the person icon in the right main menu and in the following sub-menu, click on "clipboard". In addition, you can see a red circle with the number of publications in your clipboard next to the person icon.
---
Click here to go back to beginner's area and learn more about the basic functions.