Home
Browse publications/bookmarks
---
We have already shown you how to search and add bookmarks and publications in PUMA. In this tutorial you will learn how to browse your own bookmark/publication list in order to get an overview of your bibliography.
Requirements: To use this tutorial, you have to unlock the advanced features of PUMA.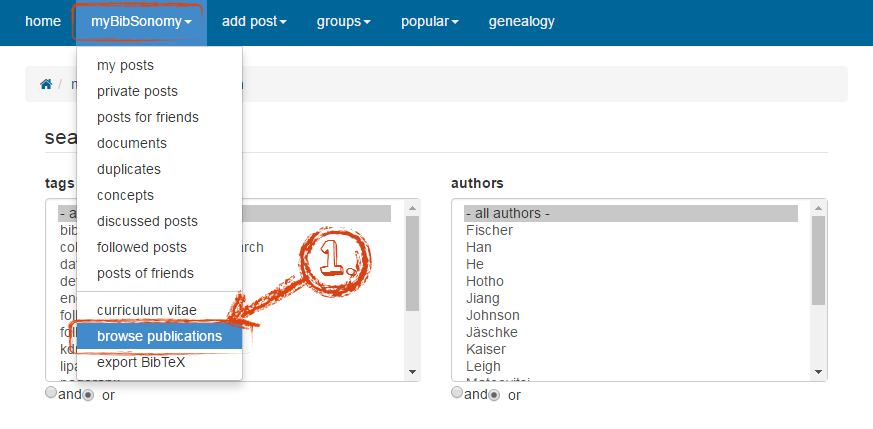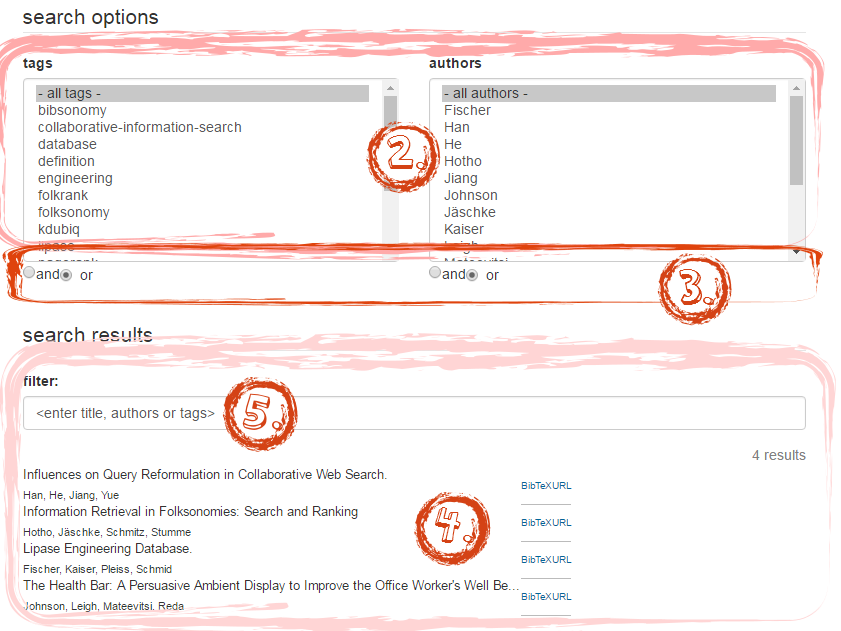 How to browse publications/bookmarks:
Click on "my PUMA". A menu appears. Then click on "browse publications" (Note: This menu item is only visible if you have activated the advanced features).

The "search options" allow you to choose different tags and/or authors, for which you want to display all entries. In order to select more than just one list item, keep pressing the CTRL key during the mouse click.

You can use the "and/or" buttons to set up the search query in different ways.

Under "search results" you will find all results that match the selection of 2. and 3.

The textbox "filter" allows you to filter the results from 4.
---
Click here to go back to beginner's area and learn more about the basic functions.